"...a fine young violinist..."
The New York Times
"...astonishing ability."
The Hartford Courant
"Australian violinist Sarita Kwok...makes a remarkable first impression..."
WQXR
"...supremely gifted..."
The Boston Musical Intelligencer
Latest Recordings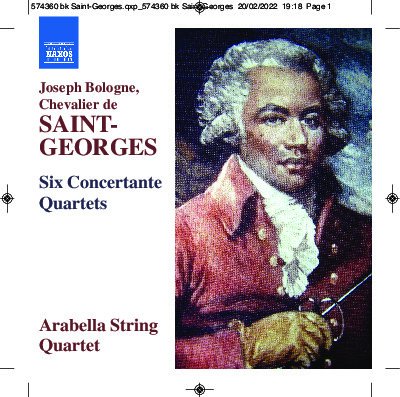 Joseph Bologne, Chevalier de Saint-Georges: Six Concertante Quartets
Naxos Records 8.574360
A brilliant swordsman, athlete, violin virtuoso and composer, Joseph Bologne, Chevalier de Saint-Georges might well lay claim to being the most talented figure in an age of remarkable individuals. The string quartet was still in its infancy in France in the 1770s, but while these pieces are small in scale they are exceptionally rewarding. Saint-Georges appreciated the intimate nature of this genre, avoiding overt soloistic virtuosity and exploring chamber music timbres, amply demonstrating his rich lyrical gifts and a natural ability to delight performers and audiences alike.
27 May 2022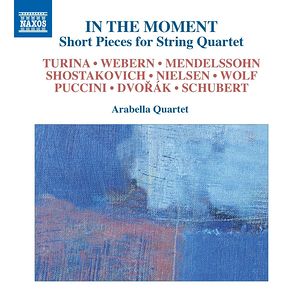 In the Moment
Naxos Records 8.579013
Time, place and mood are explored in this unusual programme that reveals the inventive curiosity of the Arabella Quartet, lauded by the Boston Musical Intelligencer for its "freedom, drive, and risktaking". The geographical span is wide, from Spain to Russia, and traditional staples by Schubert sit alongside meditative statements on human themes by Puccini, Turina, Webern and Nielsen. Shostakovich's Two Pieces for String Quartet were rediscovered in the 1980s and broaden the expressive range of this fascinating disc.
17 May 2017
Claude Debussy: String quartet in g minor